The Avengers

of K-Pop

SuperM was formed in 2019. It is a combined team of seven outstanding artists, including SHINee's TAEMIN, EXO's BAEKHYUN and KAI, NCT 127's TAEYONG and MARK, and WayV's LUCAS and TEN.

The "M" in SuperM represents "Matrix and Master", with each member embodying "Super" synergy from their own very well established K-pop bands.
SuperM's debut
and advocate for wellness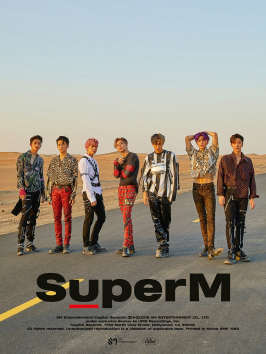 No. 1 on the US Billboard 200 Chart
SuperM debuted their first 'mini album' in October 2019 in both the United States and Korea. The mini album topped the Billboard 200 albums chart and sold out 164,000 units during their release.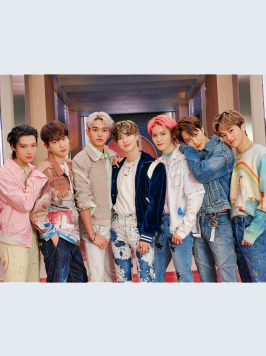 Advocate for mental wellbeing
SuperM performed the World Health Organization's "Big Event for Mental Health".
Get to know the

'Jopping' Kings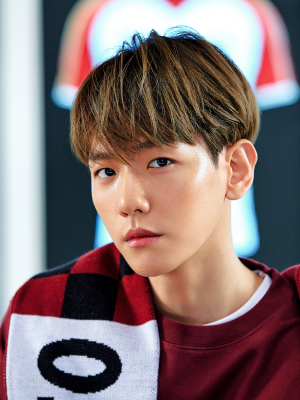 BAEKHYUN
Leader, Main Vocalist


As the enigmatic leader of SuperM and also known as the 'Genius Idol', BAEKHYUN was part of EXO and the first artist to pursue a solo career with more than one million in album sales.
Not only is BAEKHYUN talented in music, the star is also an outstanding actor. BAEKHYUN bagged the Best New Star award in 2016 for his exceptional performance in the drama "Moon Lovers: Scarlet Heart Ryo".
In 2018, BAEKHYUN ventured the fashion industry with his own fashion label, "Prive by BBH" and is now the co-director of the brand.
KAI
Lead Dancer, Main Vocalist


Kim Jong-in, or better known as KAI, is the first EXO idol to be introduced to the public. He is widely considered as one of the best dancers in K-pop.
KAI's dancing journey started since he was 8 years old and his interest was Jazz dance. He is now a specialist in a wide range of dance genres - Jazz, Ballet, Hip Hop, Popping and Locking.
When KAI first made his modelling debut with 'The Big Issue' magazine, the star broke the records and the issue sold out at a whopping 80,000 in merely 2 days.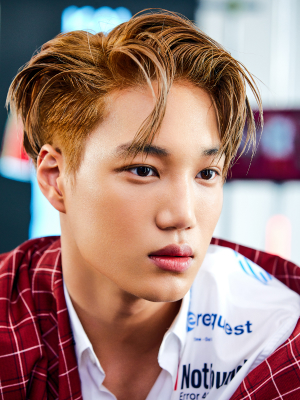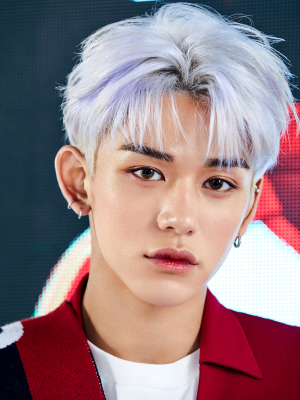 LUCAS
Lead Rapper


Wong Yuk-hei, known as Lucas, is a Chinese-Thai singer, rapper and model. The star is fluent in multiple languages and can speak Korean, Mandarin, Cantonese and English.
Lucas went through an audition in Hong Kong and was scouted by SM Entertainment in 2015. He then made his debut with the group, NCT U in 2018.
Lucas is also a full-time cast member of Keep Running, formerly called Running Man China.
MARK
Main Rapper, Lead Dancer, Sub Vocalist


Mark Lee, or just Mark amongst his fans, is a Canadian rapper, singer and songwriter. Mark is also the "Maknae" in SuperM, the youngest member in the group.
Mark was scouted by SM entertainment in 2012. In 2016, he debuted as a member in NCT and released the single "The 7th Sense" alongside with the group. He later joined NCT sub-units, NCT 127 and NCT Dream.
The star is also a talented songwriter and have written songs for all the groups that he were in, including SuperM as well.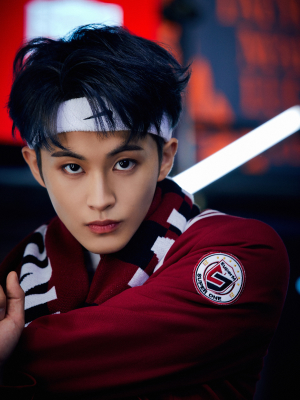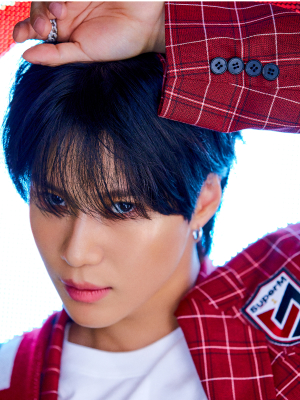 TAEMIN
Main Dancer, Main Vocalist


Lee Tae-Min's success and artistic impact have earned him the nickname 'Idol's idol'. A member of SHINee, he has not stopped shining with a solo career in 2014.
Taemin is a multitalented artist with various prominent works outside of his music career. His works range from starring in the musical theatre "Goong," appearance in documentary "I Am" to voiceover for the Korean animated film "The Outback".
In 2017, the star also penetrated the Japanese market released his new Japanese song "Flame of Love."
TAEYONG
Main Rapper, Lead Dancer, Sub Vocalist


Lee Tae Yong, or known as Taeyong amongst his fans, was the leader of the NCT boy band group with MARK, LUCAS and TEN.
Taeyong's remarkable performance has led him to be given the role of the main rapper and main dancer, even without any prior experience in dancing. In 2019, the star also released some solo work with his single "Long Track".
Like Mark, Taeyong is also an accomplished songwriter, and has written over 30 songs in 4 different languages.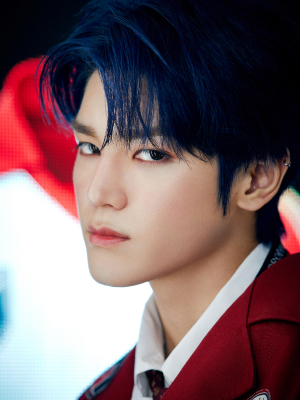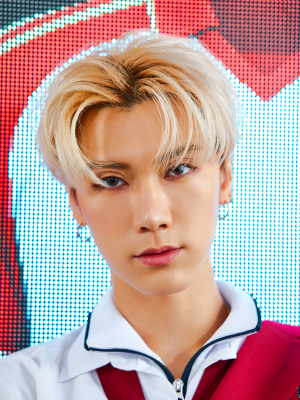 TEN
Lead Dancer, Lead Vocalist, Sub Rapper


Chittaphon Leechaiyapornkul, or known as TEN, comes from Thailand and has been an active star in South Korea and China.
In 2010, Ten won the 'Teen Superstar' Thai TV show. Later in 2013, Ten came out on top in the SM Thailand Global Auditions and started his training with SM Entertainment through SM Rookies.
Later in 2016, Ten also debuted as part of the subgroup NCT U with the song "The 7th Sense" and debuted as NCT's sub-unit WayV in 2019, a China-based unit, consisting of members from China, Hong Kong, & Thailand.