At more than 300 years old, most people will tell you that insurance is not the most exciting or dynamic industry.
Sure, every insurer will claim they are innovating, but at Prudential, we've laid out a clear, purpose-led growth agenda that seeks to serve 50 million customers by 2025, grow our business at double-digit rates, and become carbon neutral by 2050.
We will do this by delivering profitable growth and social impact, digitising our products, services, and experiences, and humanising our company and advice channels. Below you'll find what we're working on and the impact you can make with us.
What We're Working On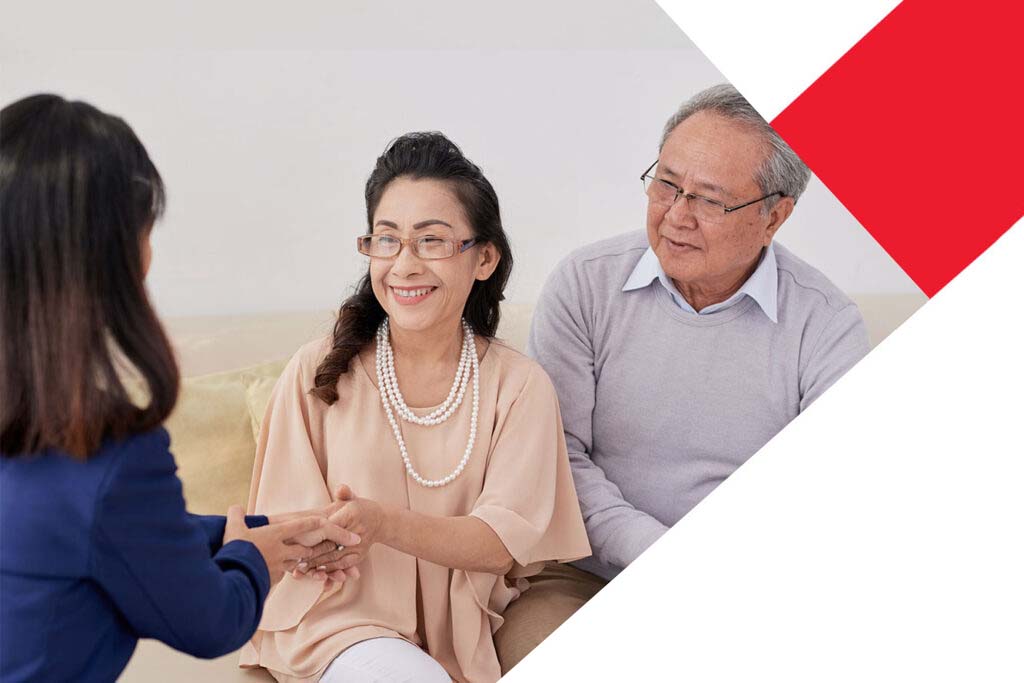 Customer Success
We put customers first. Of all the principles by which we conduct our business, that's the first one. Everything we do flows from a place of customer centricity.
That means we take care to ensure our customers are equipped and supported in their health and wealth journey, building trusted and rewarding lifetime relationships.
Here's a snapshot of what we're working on:
Data-Driven Insights
Digitised Transactions
Hassle-Free Experience

Explore each dimension below ↓
Data-Driven Insights
What We're Working On
Applying data-driven insights that inform customer propositions and direct customer behaviours
What Impact You Can Make
More inclusive approach to undeserved populations

Empowered customers who can achieve their goals
Digitised Transactions
What We're Working On
Fulfilling digitised transactions that create scale and efficiency across the customer life cycle
What Impact You Can Make
People get coverage quickly and without headache

Improved health and wealth outcomes at scale
Hassle-Free Experience
What We're Working On
Providing a hassle-free experience that forges trusted lifetime relationships online and offline
What Impact You Can Make
Informed customers who make better decisions

Improved health and wealth outcomes at scale
Solutions & Channels
Our customer value proposition is to make our customers healthier and wealthier. That's how we help people get the most out of life.
And we do it by innovating how we make healthcare accessible and affordable, how we protect assets and growing wealth, and how we support people to save for their goals.
Here's a snapshot of what we're working on:
Affordable Health Solutions
Accessible Wealth Solutions
Needs-Based Advice
Like-Minded Partners

Explore each dimension below ↓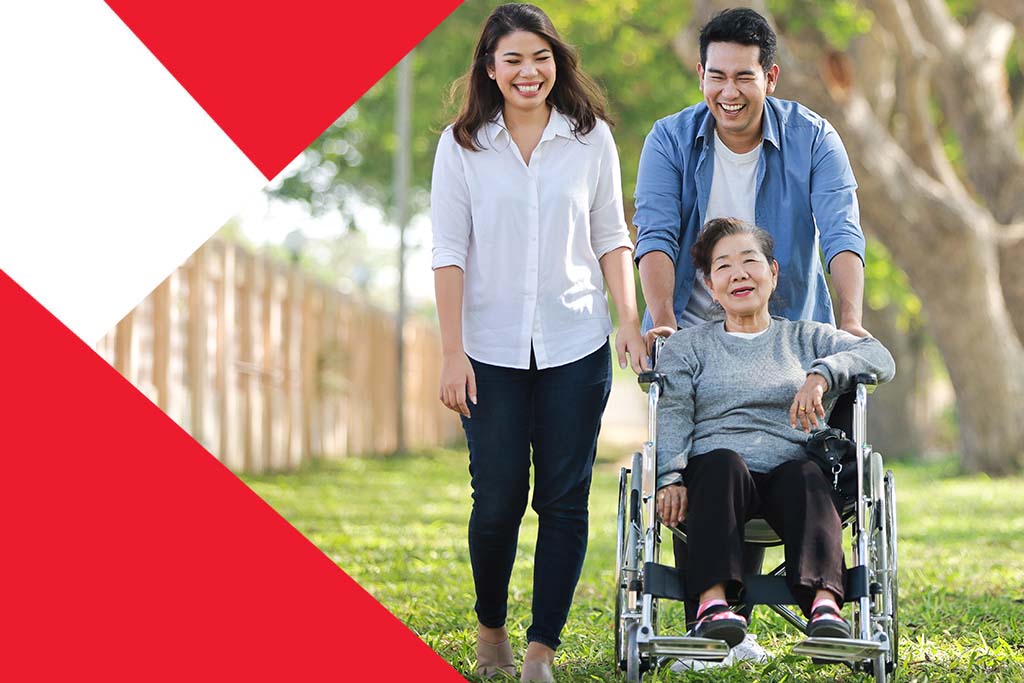 Affordable Health Solutions
What We're Working On
Tailoring affordable health solutions that lead to better outcomes for individuals and their families
What Impact You Can Make
Healthier families and societies at scale

More productive economies in Asia/Africa
Accessible Wealth Solutions
What We're Working On
Customising accessible wealth solutions that perform at or above benchmark in a responsible way
What Impact You Can Make
Mitigated effects of climate change

Savings and investment for the underserved
Needs-Based Advice
What We're Working On
Offering needs-based advice that results in suitable product purchases and responds to changing customer needs
What Impact You Can Make
30M+ customers getting a human touch

600k- strong agency force liveihoods
Like-Minded Partners
What We're Working On
Integrating with like-minded partners that enrich our propositions and serve our customers' needs
What Impact You Can Make
More customers and enhanced outcomes

Responsible, profitable growth that you share in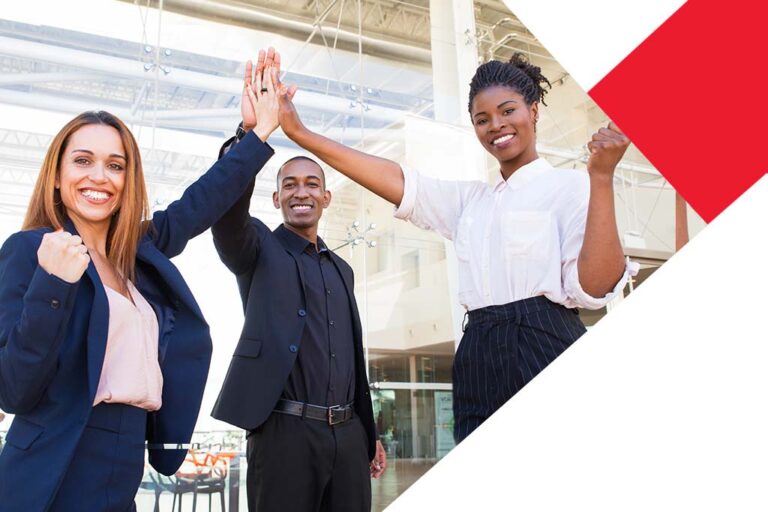 People & Environment
Our people are vital to our success and we must make good on our pledge to make Prudential a place to Connect, Grow, and Succeed.

To make good on that promise, we are creating an environment that energises and empowers our people to deliver on our growth ambitions and to realise their own career aspirations.

Here's a snapshot of what we're working on:
Compelling People Proposition
Shared Strategy
Risk-Savvy Decisions


Explore each dimension below ↓
Compelling People Proposition
What We're Working On
Delivering a compelling people proposition that maximises the value exchange with a high-performing workforce
What Impact You Can Make
Financial security, mental health, and wellness for 14k

More people with more transferrable skills
Shared Strategy
What We're Working On
Executing a shared strategy that adapts to market conditions and draws on the enterprise
What Impact You Can Make
Responsible, profitable growth that you share in

More work-life balance and less work-induced stress
Risk-Savvy Decisions
What We're Working On
Making risk-savvy decisions that drive sustainable growth and advance stakeholder interests'
What Impact You Can Make
People openly share views and differing opinions

Greater comfort with risk taking and experimentation
Digital Future
We are in the throes of a transformation. Customer trends and ways of working are changing faster than ever before, and we must keep pace.

Our digital centres of excellence play an essential enabling role in building Pulse – both as a business itself and also as a platform for the business.

Here's a snapshot of what we're working on:
Direct-to-Customer Verticals
Supporting Agents and Partners Verticals
Service and Innovation Horizontals
Explore each of the COEs below ↓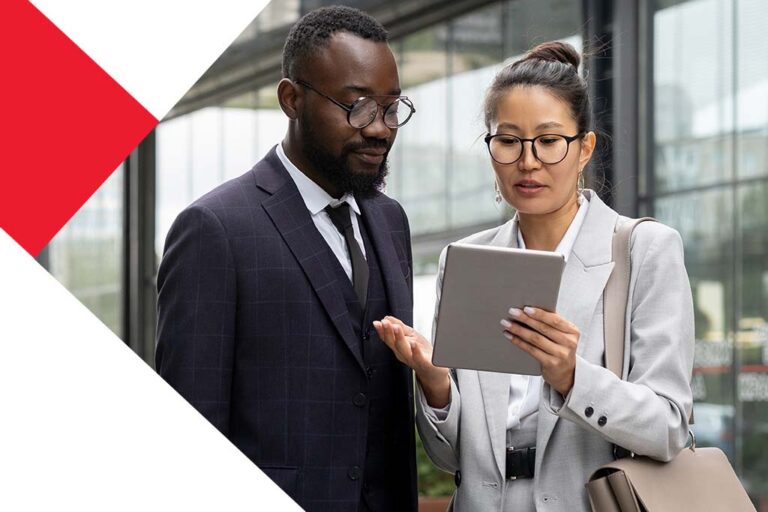 Direct-to-Customer Verticals
What We're Working On
These COEs take products and services to market that make our customers healthier and wealthier
What Impact You Can Make
Improve health outcomes on individual and national levels

Support businesses that make up 70% of SE Asia's economy
Supporting Agents and Partners Verticals
What We're Working On
These COEs take products and services to market that make our customers healthier and wealthier
What Impact You Can Make
Help our agents build their business & grow their income

Help our agents better advise and serve more customers
Service and Innovation Horizontals
What We're Working On
These COEs enable customers to easily interact with us and to have peace of mind that their data is secure
What Impact You Can Make
Better more customer-centric products and services

Unique insights that help customers, colleagues, and partners